Jodi Picoult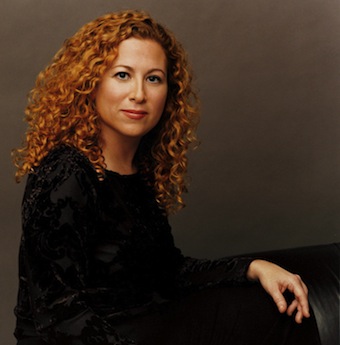 @jodipicoult


The inspirational and internationally acclaimed American author has told The Pen Factor how much she enjoys reading 'anything by Alice Hoffman'. The author of the bestsellers Lone Wolf (2012) and My Sister's Keeper (2004) added 'because she makes writing look easy and it never is!'


Books by Alice Hoffman include Here on Earth (1997), Blackbird House (2004) and The Dovekeepers (2011).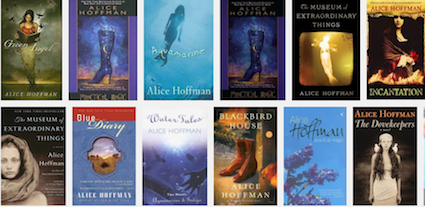 @ahoffmanwriter



Lynda La Plante

The award-winning and international best-selling author of crime fiction has kindly taken time out to share her thoughts on detective fiction writer, Raymond Chandler.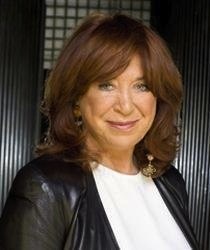 @LaPlanteLynda

Favourite author – Raymond Chandler
'My favourite author is Raymond Chandler. I know I should say Shakespeare, or one of the other classics, but I enjoy reading and re-reading Chandler as he makes me laugh out loud. His wit jumps off the page, and his ability to encapsulate a personality and character in a few lines is a lesson to every writer. He also has the most stunning titles for his books. As a reflection of his strength as a writer, many of his novels have been brilliantly transferred to the big screen.'






Joanne Harris

The best-selling author recently shared her all-time favourite book with The Pen Factor...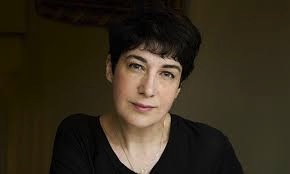 @joannechocolat


Les Misérables – Victor Hugo

'Victor Hugo's Les Misérables. Because it's human; timeless; true.'






Brian W. Aldiss

The Science Fiction Grandmaster's distinguished writing career began decades ago, and in the 1960s his friend, C. S. Lewis, bought a copy of Brian's newly published Hothouse to present to J. R. R Tolkien. 'Tolkien kindly wrote to me to say how much he enjoyed my novel. I was delighted. A month or two later a second letter arrived saying he had just reread Hothouse and liked it even more a second time.'

Brian has many favourite writers. The author recently gave me his thoughts on the subject of books, writing and getting published.

'Do you hope for a book that will sell hundreds of thousands? Or do you long to get your teeth into a subject and to hell with anything apart from the sheer delight of creation? I know the answer to this and am certain that you do too.'

'I've always read, always written. I keep an elaborate hard-cover journal, A5, hand-written, illustrated. Pretty well covers a lifetime. It's my great work in a sense.'




@brianaldiss


'At present I'm writing a series of short profiles about writers from whose work I have benefitted: Thomas Hardy, H. G. Wells, Solzhenitsyn, Tolstoi, Marie Bashkirtseff, Zola, Franz Kafka. All kinds of scientific books. Art books. Travel.'



Peter James

The international best-selling crime thriller novelist has kindly put some time aside to reveal his all-time 5 favourite books and his top 10 favourite US thriller writers – some of whom Peter has encountered in person during his writing career.

@peterjamesuk

My 5 favourite books...

Brighton Rock – Graham Greene



'Quite simply, this is the book that made me want to be a crime writer. Set in my home town, where I set my Roy Grace series of crime novels, Brighton Rock is a wonderfully gripping dark book about the criminal underbelly of Brighton, about religious faith and about human nature. And it has one of the darkest and most poignant endings to a novel I have ever read. My dream is to, one day, write a novel that comes even remotely close to being as good as this book.


'
Get Shorty – Elmore Leonard



'They say he is the man and you just have to read him to understand why. Characters, characters, characters. Elmore Leonard's characters are just so vivid, so engaging, you don't even need plot. You could have a group of his characters reading the phone directory for three hundred pages and you'd still be gripped. And this is the favourite of his novels.'
 
 

The Hound Of The Baskervilles – Arthur Conan Doyle


'
I started reading Sherlock Holmes as a teenager, and instantly wanted to be writer of detective novels. Another thing I admired about Conan Doyle was his lifelong interest in the paranormal – something I share. This book exquisitely combines the detective story with the supernatural – or so you think... Without ever resorting to any deus-ex-machina stunts pulled on the reader, and a brilliant twist at the end.
' 

Slaughterhouse Five – Kurt Vonnegut Jnr



'I read first read this book when I was 23, and it changed both my perception of the world, and my perception of the boundaries of the novelist. Paradoxically this insane, insanely funny novel is the default book I return to whenever I feel the world – or my world – has gone mad!' 
 
 


Rosemary's Baby – Ira Levin



'This is the most beautifully written scary novel ever – a gem. It is a masterpiece of spare, economical writing, of characterisation, emotion and quiet understatement. There is no horror on the pages, Levin puts it all straight into your mind.'


My 10 favourite US thrillers...

Tell No One – Harlan Coben
'This is a true classic – a sharp dramatic start, and then the steady, relentless unravelling of a truly compelling mystery.'



The Silence of the Lambs – Thomas Harris
'When I put this book down, back in 1988 I thought, "Wow, this is a game changer". It took the crime thriller to a new level of author research and to a new, dark, but very thrilling level of morality – from good versus evil, to a world of bad versus evil!'

Along Came a Spider – James Patterson
'This utterly compelling book simply explodes with energy. Alex Cross is one of the warmest and most human cops in all of fiction, and Gary Soneji I rank alongside Hannibal Lecter as a brilliant and compelling depiction of evil.'

Get Shorty – Elmore Leonard
'I love Elmore Leonard's writing. He has such vivid characters – sometimes I feel he could have someone reading the phone directory for three hundred pages and still keep me hooked. This is my favourite of his books. I was lucky enough to meet him one time, at a crime festival in Courmayeur in Italy, where we were sat opposite each other at a dinner. Although in his eighties, he was sharp as a tack, and when we went outside for a smoke together, I told him how much I loved "Get Shorty" but since seeing the movie, I could not get John Travolta out of my head as Chilli Peppers. In his soft, gentle, laconic, voice, Elmore replied. "You know Peter, I have a different problem each time I meet Travolta. I can never think of anything to say to him!'



The Lincoln Lawyer – Michael Connelly
'As a great believer – and stickler – for research, Connelly, a former court reporter, ticks so many boxes for me in terms of authenticity. He has a wonderful writing style and his characters are so vivid and credible. This book is a wonderful cat and mouse game between a lawyer and his increasingly dubious client.'

The Bone Collector – Jeffery Deaver
'I was alerted by a number of my fans that Jeffery put a villain in one of his novels called Peter James! He graciously permitted me to get my revenge in a future novel by having a sleazebag called Jeffery Deaver – which I have yet to do – saving this up! But I did get a different and very sweet revenge in 2012 when my eighth Roy Grace, "Not Dead Yet", beat his James Bond book to No 1 by 93 books! I sent him a t-shirt on which was printed JD 002, PJ, 001 ! He took it in great spirit – he's huge fun, even if he does look like a cross between an axe-murderer and an undertaker…'

The Con Man – Ed McBain
'Ed McBain and John D MacDonald were the writers that truly changed my horizons about the world of crime novels. Until I discovered this wonderful book, in my late teens, I'd thought to write crime fiction – certainly for a British writer – you had to stick to certain rigid rules and conventions: A dead body in chapter one, preferably in a country house setting… and the rest of the story the puzzle to solve the murder. But in the world of US crime thrillers the victims were more than often still alive at the end of Chapter One – and in deadly peril.'
The Onion Field

–

Joseph Wambaugh
'Strictly this should not be here as it is a non-fiction story, but it ranks alongside "In Cold Blood" in my view as one of the most gripping non-fiction crime stories ever told. A former LAPD Sergeant, Wambaugh is an amazingly vivid writer. This story about the kidnapping of two plainclothes LAPD officers and the subsequent murder of one was, I think, a really ground-breaking book in its realism.'

Dress Her In Indigo – John D. MacDonald
'From the moment I read my first few pages of my John D. MacDonald Travis McGee novel (they all have a colour in the title) I felt a huge sense of excitement as a writer. In his creation of Sherlock Holmes, Conan Doyle had showed an intriguing and unconventional character, but Travis McGee took quirkiness a whole league further. He's a private eye, who lives on a houseboat on the Florida Keys, called The Busted Flush, and drives a Rolls Royce converted into a pick-up truck, and he specialise in getting things back for people…'

Red Leaves – Thomas H. Cook
'Every now and then you discover a truly stunning writer and you wonder, how the hell has this guy not made it to the top of every bestseller list on the planet? Maybe because his style is too quiet, but I am mystified. I just loved this book – beautifully written and utterly gripping.'
John Cleese

The actor recently took time out of his busy schedule to chat to The Pen Factor about some of his favourite books.



@JohnCleese

The Drunkard's Walk – Leonard Mlodivov

'Now that [book] had a particularly strong effect.'





On Chesil Beach – Ian McEwan

'I thought that was almost life changing, because it contained an idea that I just thought was extraordinarily important.'





Memories, Dreams and Reflections – C. G. Jung

'Memories, Dreams and Reflections was a book that changed me but I'm not sure how. I think it was about rearranging my priorities.'





Quiet – Susan Cain

'That gave me, since I'm basically introverted, the confidence to understand my cast of mind a little better than I have before.'





The Black Swan – Nassim Nicholas Taleb

'I was quite shocked to realize how bad we all are at forecasting the future.'





Clarissa Dickson Wright

The late TV chef Clarissa Dickson Wright once told me that I had a great name. Likewise.
Her all-time favourite writer was H. H. Munro:

The Complete Works of Saki – H. H. Munro

'When my drinking was at its heaviest I carried a copy of The Complete Works Of Saki with me. It seemed fitting somehow.'
Deep Roy
The Hollywood star kindly granted me an interview, in which he shed some light on his acting career, books and writing in the movies.

Deep: When Tim Burton asked me to do Charlie and the Chocolate Factory, he said to me "I'm looking for you to play the Oompa-Loompas and joining Jonny Depp to play Willy Wonka" – so I agreed – four Oompa-Loompas turned out to be 165! I played each one individually – definitely my most technically challenging role to date.

Clarissa: Were you a Roald Dahl fan before you got the part in Charlie and the Chocolate Factory?

Deep: Yes, I was a Roald Dahl fan. Loads of his books have been made into successful films. I think he was an amazing children's writer…. as was Dr. Seuss. They did Cat in the Hat and The Grinch – which I worked on. All these writers and authors are talented people. They have a vision, which they put on paper – and sometimes these visions are turned into movies.

Clarissa: Do you have any favourite books?

Deep: My all-time favourite book is Get Shorty by Elmore Leonard, which was made into a successful feature movie produced by Danny DeVito. I'm also a great fan of John Grisham and James Patterson.
Clarissa: You've worked with the biggest names in Hollywood as well as the biggest studios. Have there been any film producers or directors that you've particularly enjoyed working with during your career?

Deep: I think I've enjoyed working with each and every one of them. They are all talented writers and directors, like J. J. Abrams, who did Star Trek. I've worked twice with him and I'm going to be doing another Star Trek with him next year…he's a prolific writer himself and a science fiction buff who's revamped the Star Trek movies…and now also Star Wars. He's a joy and a gentleman to work with, and so is Tim Burton. I've done four movies with Tim. What an incredible talent and vision he has. Not only does he do feature films, but he also does animation! Then there's Wolfgang Petersen, I've worked twice with him – and last but not least Michael Bay, who directed Transformers II – another prolific director and writer.

Clarissa: What was it like working on the early Star Wars movies with George Lucas?

Deep: You know, it was amazing to portray Yoda, an Ewok, Droopy McCool and R2-D2 – eventhough I didn't get the credit! [we laugh]

Clarissa: What would you say to anybody who wants to pursue their dream and reach for the stars?

Deep: …if I can do it, anyone can do it. If you've got the passion and the desire, you'll get there. With hard work and a bit of luck, anybody can do anything!