Tabatha Stirling
United Kingdom
My name is Tabatha Stirling and I live in Scotland with my family and a depressed Beagle. I have been writing all my life but only since meeting my husband have I taken it on seriously. I have two novels out with agents at the moment and have been published in Spelk Fiction, Literary Orphans, Camroc Press and Sirens. I look forward to reading and playing. Tabby.
Last submitted: 27 April 2016
Stories by Tabatha Stirling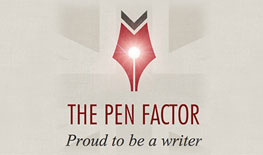 Pastor Bob
A violent and sadistic man evades capture by masquerading as a Pastor in a rural Southern town. Only a young, gifted girl can...
0
Fantasy / Sci-fi
---
Tabatha Stirling
Writer of the Month
Ian Andrew grew up in the coastal town of Larne, Northern Ireland. He left to join the Royal Air Force at age 18 and worked initially as an aircraft technician before being commissioned as an Intelligence Officer. After serving for two decades he relocated, with his Australian wife, to the rural South West of Western Australia. Surrounded by a resident mob of kangaroos, he is currently working on the next novel in the Wright & Tran series of detective stories.
---