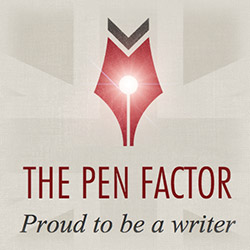 Passion Whispers an Execution
Senator Flint's search for his wife whips him into marital abyss. What happens when he tantalizes an older woman, who escaped execution, and after he sleeps with her, he finds out deprave multiple personalities exist? One-personality demands he takes a testosterone test believing his sex appeal has spurt that'll allow her to reach multiple orgasms. He visits her at her New York suburban home. Later, she and he ease into heated madness at an opera. Finally, the PROSECUTOR. She threatens him to impregnate her within two weeks or accept a bomb planted in his corpus; if he gets an erection without her, mass destruction. Ivy's yanked into an underground shakedown of blood, bitches, heroin, priests and whores. He regrets assaulting his wife's naughty sensuality. Her womanhood thrives on his love and her spirituality.
0
Crime / Suspense / Mystery / Thriller
---

Victoria A. Young (Australia)
~~Scandalous Unleashed
The day before Pepper's barbecue, Poisette stood and gripped the concrete wall of Pepper's unfinished basement.
Poisette shuddered. She moved further along the wall, stretching to fifteen feet. She cowered, ran back and forth, murmuring at orange neon spray paint gothic font writing on the wall. "Outside are the dogs and sorcerers and the sexually immoral and murderers and idolaters, and everyone who loves and practices falsehood." She brushed her hand along the wall digging for something. "From the look of his eyes, beauty fell in his bosom." Playing her portable piano, humming Mona Lisa's song was a better choice than listening to the loud music upstairs. A maze like form materialized as she inched further. Pressing her back against the decayed wall fissures, she palmed her chest. Women upstairs called Poisette, Karma. Poisette didn't want to offend anyone. She told them she doesn't know Karma. When Poisette wanted to do the opposite from their normal routine, women agreed. She didn't understand why they feared her. No difference when the prosecutor thought she was cruel.
When the prosecutor convicted Poisette, he had mistaken her for someone else. Poisette's convinced she didn't slash her husband's throat with a machete or carved his eyeballs out.
The prosecutor presented evidence from the crime scene: fingerprints from a tripod, lipstick, a matchbook inscribed Edirp. Upon his investigation, Edirp was a golf club Brad had owned and gave elaborate parties. She admitted envying whomever he slept with on many nights he didn't come home.
Brad and Poisette argued about his sleazy nights. The prosecutor had said a night without her man was enough of a motive for her to kill Brad. He said Poisette and others partied hunky dunky the night Brad murder occurred. The room stench of Glenn Fiddich Whiskey fused the white carpet. He continued. Enough booze, one can taste it before entering Edirp Golf club. After Posiette had become intoxicated, she and Brad had rough sex. She killed him in the heat of passion so he wouldn't lust after another. After Mrs. Chateau, butchered his eyeballs, she escaped through the window.
Poisette quaked her head and claimed her imprint on the Bible. Twisted her fingers in her necklace and said she never said or did those things. Whatever Brad asked of her she did. From washing his clothes to stitching his ripped socks to boring their daughter: Dolly. Brad did have affairs. But, she loved her husband more than thirsting for blood not to take his life.
Gradually, her memory surfaced. She recalled her friend Lana at her side when Poisette visited her therapist. What hospital Poisette and Lana worked still fuzzed. Poisette asked about Dolly. Women upstairs asked who was Dolly. Lana responded, Poisette's identity. Poisette's advisor swears Dolly and Brad owned Chateau Enterprises. Lana said Chateau Enterprises bought the estate Poisette and other women lived. Lana hammered Poisette not to sign anything having to do with Chateau Enterprises.
Her advisor's goal, keep Poisette monetarily secured and poppy fields smothering countries. Lana said Brad controlled her life, kept her needy. Poisette has gone astray, losing a sense of who she was. Poisette regarded Lana's reasoning behind Chateau Enterprises.
Her headaches surfaced. For a minute, she blacked out. Murmured, yelled, "Swiss Alps." Squatted then fell.
The music playing upstairs stopped. Fast breathing and panting, similar to Lamaze developed, alarming her. Her head vibrated. She balled up into a fetal position, mumbling like a five-year-old.
Footsteps rushed down the steps. Lana scooted towards Posisette. "Hurry, hurry she had it!"
Poisette startled. Lana grabbed her. Poisette followed, shutting her eyes tightly. Seconds later, she planted her feet, jerked, and stiffened.

Entering the living room, Karma emerged. Vexed, she gawked at the pregnant woman wiped out on the floor near a bloodied towel and puddled water: The woman legs separated. Breaths lowered.
Karma fixated on sweat crawling on the lady and said, "Who delivered when they don't know about cervix centimeters dilating?"
Silence hovered. Karma brooded at Lana then poked a bloodied white wrapped blanket.
Karma said, "Lana, don't play with me. Who did my job?... You're always a problem. Run that mess with Poisette, not me."
Karma's temple veins twitched. She dug under the white cloak and probed the carotid of something underneath. Then tilted towards Lana. Her brutal heart cringed to slaughter Lana for ignoring.
Lana teamed up with Poisette while working at San Francisco General Hospital when Posiette began having marital problems with Brad. Poisette trusted Lana to share in with therapy sessions while Poisette spilled her guts to her shrink how Brad took her through changes. Poisette sobbed that he hadn't sexed her in six months and so on and so on. Karma grew disgusted with Poisette dropping her love bits on a mahogany desk to her shrink while Lana listened. Lana soaked up every word. Karma won't be surprise if her flat ass shook, signaling her free willy drive to go for Brad's loot. Haven't Poisette heard? You don't tell another bitch how good your man make you come. On a positive, Poisette don't have to be iffy about Brad leaving her for another woman. So, Lana better not bring her crap here. Karma scooted out of sight for a minute. Returned, holding a stainless steel vaginal speculum. She opened and closed hinges. "Last time, who delivered baby?"
Lana signaled Goldie.
Karma stepped to Goldie. "Goldie! Didn't call me when you know I give the command?" Karma wheeled around like the Exorcist. "Stillbirth. Stillbirth because you, not me, took control!"
Goldie's shoulders tightened. Nose flinched. Karma rushed to the kitchen, roaring. Then charged back faster than any of the women could say peas, pies, rumpled shit. She waved a machete. "Goldie, we live by rules and choices. You chose to serve me over a sex slave. Apologize for delivering her baby."
Goldie apologized to the used to be pregnant woman.
Karma said, "Not to her."
Beads of sweat rolled on Goldie's lips when she apologized to Karma.
Karma said, "Put your hand on wall."
Goldie hesitated.
Karma shrieked. "Put your hand on the wall. Spread fingers."
Goldie executed. Karma slashed her digits. Goldie yelped, dreading uncontrollable body tremors. Blood sprayed.
Karma licked the blood from the machete. "I take care of you enough to honor me. Difficult?"
Karma paced. "Goldie, kneel to her."
Karma flung the cougar blade at Mona Lisa's portrait. It stabbed Mona's eyes.
Karma demanded, "Lana, hold my stopwatch," then dragged Lana towards the woman who aborted. "Goldie, thirty seconds… Chew the pregnant lady's arm to her bone."
Stopwatch viewed, tooting, "Tick. Tick. Tick. Tick. Tick. Tick. Tick. Tick. Tick. Tick."
Karma snapped. "Ten seconds, you're only at the skin?"
Twenty seconds ticked.
Karma said, "Now, at the tissue? Nowhere near the bone."
Goldie's mouth flooded with blood. She puked. Chest vibrated as she gasped for air. Thirty seconds passed. Blood squirted on the watch, on Karma and the furniture.
Karma said, "You hit the fucking artery. A mess. Lana, clean it."
Lana took the wrapped bloody towel and washed the blood.
Karma yelled. "Why use ruins?"
Lana said, "I'll get something from the washroom." She exited.
Karma whipped, whipped, and whipped her blade. Women shrilled. Karma titled. Frowned at them when their eyes widened, and hands covered their mouths at what she had done. Evil. Decapitated.
Rita from Planet Fitness rushed through the door lugging a shopping cart filled with Ciroc, Grey Goose, Diva Vodka, Appleton Estate Jamaican Rum, Fernet Branca, Spluch Tequila, Crystal Brut Champagne. She expressed something's wrong. Pulled out 1926 Macallan Fine and Rare. "Your order for tomorrow's barbecue."
Karma said. "That bitch Pepper's idea. Lana, boil Goldie's blood. Use one ice tray." Karma iced blood from veins.
Lana rushed to freeze Karma's blood request.
Rita said, "Know ya'll gonna have fun tomorrow, wish I didn't have to work."
Competition: June 2015 Pen Factor, Assigned reviews incomplete
Reviews
The reviews for this submission haven't been published yet.