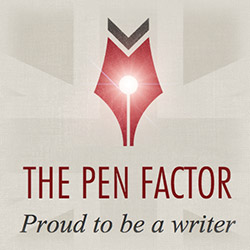 The Penultimate Month
Life as a new student at tines is quite difficult but putting this together and having positive mind brings about sucess
0
Literary fiction
---

Getting Along (Nigeria)
Okoro was admitted into the University Of Senegal and life seemed a bit difficult and complicated for him because he was a new student.He was angered by the way students in accompany of their parents ,found it easy to settle down.He wished his parents had come along with him and the remembrance of this each 20th minute made him feel sad.He was however cheered up with the thoughts of having only three weeks to stay in campus before the Christmas break. He met a friend Chika who was very much his height and weight ,just that he was very endowed with pimples all over the face,this made Okoro give him the name "pimps". Okoro's room was a room of 6 and by the 6th hour the room was filled up.His room mates were Chika(from Nigeria),Susanna (from Ghana), Hewitt (from the US) ,Bernard(Senegal) and Minna(from Senegal too). The following day was lectures and he had to get himself ready. That night,Bernard and Minna were enlightening the aliens from other countries about Senegal,telling them about their leaders and Myths and Fictions surrounding the country.This story made them all fall asleep,waking up the following morning very late for morning lectures. The faculty Of Law was very far from the hostels.Susanna met a boy Collins whom she became friends with because of how he aided he jump a long queue during their registration day.By 9am,Mr Mensa;the Language and Morphology teacher entered the lecture room,introducing himself. Ogechi an Igbo girl from Nigeria who sat beside Susanna made mimicry of the man's clothing after the class. Okoro deep down in his mind knew the test were quite approaching and he always wanted to set a legacy and maintain his excellence which he had since secondary school. Nevertheless the thoughts of how the Christmas would be like never departed from his mind.
Competition: June 2015 Pen Factor, Round 1
Reviews
The reviews for this submission haven't been published yet.