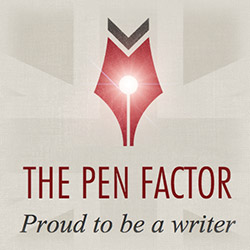 The Corelands
The story of The Corelands is the story of the downfall of America and the dividing of the country. It begins with the story of Ann Burkhart, who grows up in well-to-do Raleigh, NC and through a series of adventures decides the best way to help the U.S. is to become president. From her position she tries to help as many people as possible, but her best laid plans do not work out as she had hoped.
0
Literary fiction
---

When the trigger was pulled. When the bullet flew. No one knew the war had begun. Started as innocently as murder can. Shots were fired and panic ensued. Right before the trigger was pulled, the world took a collective breath and in that moment every soul was connected, and in that moment every soul shown its worth. It was in the air. The world felt a chill. They shrugged their shoulders and went about their day. There is madness in all of us. Kept close, kept safe, longing to escape. When it started. When the iFilter was introduced. Madness was given a reason to exist, to prosper, to rule. This madness found a spark in a four year old girl: the future president of the United States. She was born a genius. She grew up beautiful and kind. No one knew she would spark the war. The war that changed us forever, all of us. The war that unified us as separates. Not one rule. Not one law. Not one United States. Corelands took over.

Competition: June 2015 Pen Factor, Round 1
Read Reviews
Review 1:
Compelling hook?

Fresh?

Strong characters?

Entertaining?

Attention to mechanics
The grammar, typography, sentence structure and punctuation would benefit from a further round of editing to avoid distracting from the quality of the story.
Technique and tight writing
When writing is tight, economical and each word has purpose, it enables the plot to unravel clearly. Try and make each individual word count.
Style and originality
I loved your fresh approach. Creating a unique writing style while maintaining quality of prose requires both skill and practice. Impressive.
Atmosphere and description
A writer's ability to create mood and atmosphere through evocative description is vital to the reader's experience. It's a real skill to craft out how the characters react to the setting and atmosphere and perhaps your story could go further in its description. The reader wants to experience the same sensory and poignant journey as the characters.
Opening line and hook
Your strong opening and compelling hook was a promise of wonderful things to come. I was hooked!