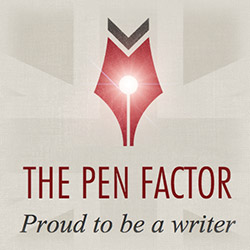 My Vivid Memory
Its about a time when I realized not every situation has a happy ending
0
Coming-of-age / Young adult fiction
---

It started when I blurted, "We need to talk". You and I sat five feet away from each other on your stiffly curved couch. We may have been five feet away from each other, but it felt like you were past the Atlantic. We were the only ones in your 20 foot living room; the uncovered circle top windows brought much needed light into the room while the rest was filled with heavy silence. You got up from the couch and I assumed we were going out for a walk. It was a scorching August morning and you were flying to another country for about two weeks, which meant that it was either now or never. You brought your damaged basketball, as if it were a stress reliever, but I wasn't complaining; I would have brought a thousand basketballs if it meant that you would utter a word. You wore a gray t-shirt, cargo shorts and cuffed up white Nike basketball shoes. Just do it. That was their slogan; it was also the same thought that reiterated in my head. We walked past your everyday life: your routine to school, the tennis courts, and your neighborhood playground. Unfortunately there was construction taking place at your playground which hovered over dirt and dust in our noses, so we moved on. Finally we reached the side of the library. Trust me when I say that it was tranquilly crowded with nature, because it was; vibrant green foliage nestled the courtyard and two benches were placed across from each other with a tree hugging both of them. You walked on the paved stones in a circle for god knows how long-were you counting the stones? Or counting down the time till we were over? I took the time to appreciate the individuals reading in silence through the navy blue windows and hoped maybe I would come out of this situation in peace. You sat on the bench next to me and I peered at the plants, plucking each leaf as they waved in the wind. You were constantly stalling, and kept me there for more than 20 minutes; eventually I plucked the whole garden and now tranquility escaped and all that was left were torn roots; kind of like me. Your rough hands were the only way you communicated with me; you opened them every time you were about to mutter a word and then closed them when your mouth did too. But then your crackly hands balled up into a fist and I knew that with every ounce of courage you had, you were going to say something that either hurt and or healed me, and with that balled fist you mumbled,

"There's someone else."

And I was right. The three words that I had desperately hoped you wouldn't sheepishly declare were arranged in the same order and tone I cursed it to be. I plastered on a smile and laughed

"It's okay."

But even the world knew that there was an off balance in my emotions, because once I smiled I poured out rain through my eyes and watched as the wind tried it's hardest to blow the tears away. I had no choice but to fall into the arms of the one who broke me; and I loathed myself for appearing weak. I squinted at the still blue sky and blotched clouds and knew that the day was still beautiful; it was just mine that was a hurricane.
Competition: June 2015 Pen Factor, Round 1
Reviews
The reviews for this submission haven't been published yet.