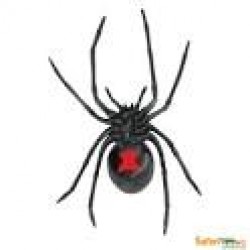 The Black Widow
Eliot obsesses. Her young life is difficult because she is different - won't conform. At her husband's funeral an old nickname brings back memories.
3
Romance / Women's fiction
---

The Black Widow
Barbara Gurney

Eliot stood watching her husband's casket disappear. There were hundreds of mourners gathered to remember Thomas Cecil Aubreyson and it was only fitting that his beloved wife should weep as he passed into the afterlife.
She dabbed at the seeping tears carefully avoiding the mascara and eyeliner. She jumped when she felt a hand grab her elbow. Eliot brushed the salon-coiffured hairstyle back from her face and turned to the man beside her. As he led her from the chapel she heard ladies commenting on her outfit.
'Must have cost a fortune.'
'I reckon. A wool coat like that would be at least $5000.'
'To start with! The shoes, boy wouldn't I like those shoes.'
'She didn't earn a penny of it either.'
'Of course not, one doesn't have to when you marry for money.'
The envy dripped out of their voices and as Eliot turned she could see the scorn on their heavily made up faces. It hurt Eliot, for she knew that Thomas earnt every cent legally and with a compassion for his employees that was admired. Why shouldn't she dress in a manner befitting the occasion? Already hurting, these comments just added to her grief. The room was too hot and Eliot tried to undo the coat that had been the focus of unwanted attention. She wished this public display of emotion could be finished with; she just wanted to go home.
As she stepped through the entrance to the room where the refreshments were to be served she heard a wicked laugh. Then a voice reached her, shattering all her reserve. 'Eliot, ha! The Black Widow.'
She could feel herself becoming disorientated and then Eliot collapsed.

Chapter

'Mummy, where's my uniform? I want to try it on, said five-year-old Eliot.
'For the umpteenth time child, Monday will come quickly enough. Don't wear it out before school even starts.'
Pushing the hangers along the rack, Eliot scowled as she said, 'I just want to see what it looks like.'
'Eliot. Leave. The. Uniform. Alone.'
She turned, hands on her small hips. 'Just once more, please Mummy. Once more and I'll leave it in the cupboard.'

The school year started on February 10th, ‒ another two weeks away. As the fourth child in the family, Eliot couldn't wait to emulate her older siblings. Every day she would retrieve the uniform, shoes and school bag from her cupboard and sit looking at them – dreaming of possibilities when she reached the classroom.
'I'll be very good, Mummy. You wait. I'll be better at reading than Perry, cos I can read already and he couldn't read when he started school.'
'Yes, dear,' Mummy answered.
'I hope I get to do sums on the first day, and then I'll show them that I can be better than Shelley and Roman.'
'Yes, dear.'
'Mummy, will my uniform still fit in two weeks' time.'

Later she stood on a stool, pulled down the black tunic and struggled into it.
Her mother Wendy yelled, 'For goodness sake, Eliot. I told you to leave it alone.'
'Just once more, Mummy.'
'No, give it to me immediately'
Eliot pouted and hid the tunic behind her back. Mrs Womersley stood with an outstretched hand, staring at her child, demanding her obedience
As she handed it over Eliot thought, why can't I do what I want. Just wait until I'm a grown-up. so.
Later, when she was supposed to be going to sleep, Eliot took the tunic from the cupboard and spread it carefully on her pillow. She felt happy just being close to the article of her affection.
At midnight, before she retired for the night, Wendy placed a kiss on her daughter's forehead and gently removed the uniform. 'What will become of my stubborn little one? I think we are in for a bumpy ride.'

'The prize for the highest marks goes to Eliot Womersley,' announced Mr Hindle, the fifth grade teacher.
The children were already talking about the cool drinks and cake set up for the graduation party. They all knew who would win the Principal's Primary School Honour Award. Eliot had already cleared a space on her chest of drawers for the trophy.
Although no one usually expected a seven-year-old to respond, clearly this year would be an exception.
'Thank you, Mr Hindle. It's a lovely trophy and I'll take care of it. I've enjoyed being in your class, but am excited to be moving on,' a precocious Eliot announced.

It could be said, and it often was by the staff, that Eliot Womersley was like no other child they'd encountered. Not only was she the top student, her maturity far exceeded her age. Then there was the uniform. Discussion on Eliot's obsession with her uniform was raised at least once every term. More often, if a relief teacher was employed.
The uniform was an option and most parents chose to purchase the uniform to save money and avoid competition amongst the children. However, every day a smattering of casual attire would stand out amongst the black and red uniform. The children didn't seem to care one way or the other.
All but Eliot. She would never think of coming to school in anything but her uniform. Many arguments had arisen over the subject.
One such argument took place when Wendy had been too sick to notice that her children's uniforms were not ready for Monday morning.
Eliot poked at the blankets, 'Mummy, I've got to go to school.'
Mumbled apologies didn't placate Eliot. She folded her arms, frowned so severely that her eyes were tiny slits of frustration.
Perry told her not to be an idiot. Eliot cried that it wasn't fair. Roman told her to iron her own stupid uniform and Shelley suggested it was a good opportunity to wear something else but horrid black.
'How dare you say it is horrid. You're horrid,' Eliot stormed.
Eliot sobbed all the time she struggled with the iron and although she was late for first class, a determined eight-year-old entered class and declared, 'I am late because I had to iron my uniform. I will not come to class in anything else, so there!'
The bemused teacher chose to ignore the pretentious child, because she was Eliot.
Her teenage brothers continued to tease her and called her 'Miss Prim and Proper'. They teased her about wanting to wear the dreaded black robe of education. Shelley couldn't understand why any girl would want to wear black when one didn't have to and would call her sister Miss Eliot Black.
'I am not,' she would say. 'I'm a Womersley like the rest of you.' Her nose lifting up as she valiantly tried to act worldly.
Father would stay out of the children's arguments stating it was good for them to bicker. 'Teaches one to stand up for oneself. You'll have to in the big wide world.' In truth he was just too detached to bother.

By the time Eliot turned twelve she had won the class end of year prize for a record seventh time. Her peers ridiculed her for her industrious ways and she had no true friends. Instead of going to the pool, playing games or watching television Eliot chose to lie on her bed reading educational and informational books. Her parents were amused, worried, and a little overawed, by their child.
'She's so different, Wendy,' exclaimed Edward one night when they found her reading the Reader's Digest of Do-It-Yourself'.
'Well she doesn't take after me. I don't know a spade from a shovel.'
'Of course you do, my dear, but she has more brains than I'm ever likely to have.'
'It's a worry.'
'Is it? Better than having a child who won't go to school.'
'I'm not so sure. It's unnatural. Why would a twelve-year-old girl want to read how to build a pergola?'
'Maybe we should get her to build us one.'
'Be serious. It's a worry.'
'Yes, I know.'
Competition: Friendly feedback, Round 1
Reviews
The reviews for this submission haven't been published yet.