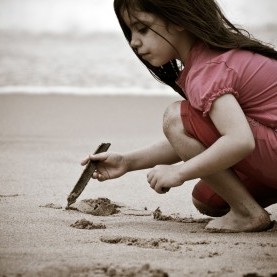 <How I Met Paisley Janet McWashe> Chapter 1
Rachel was an ordinary, small town girl that never had plans of leaving Tennessee. But one day her dad announced that they were moving to New York. Her life got flipped upside-down when she met an extraordinary girl named, Paisley Janet McWashe. These two get their selves tangled in a big mess when Paisley gives Rachel a secret job. And as if a job wasn't hard enough, Rachel has to juggle school too.
0
Coming-of-age / Young adult fiction
---

xx.Gwen.xx (United States)
~ Can you imagine leaving your life behind and starting a new one? I never thought I could but, I had to. When I was 17 my dad plucked me like a flower. We moved from our small town in Tennessee. I had grown up in that town. We owned a farm there. When I was 17 that farm was the only thing I knew. Baling hay, riding horses, feeding pigs, yep that was my life. I had one good pair of jeans I called my dress-up jeans. The rest of them are covered in mud and dirt. I lead a simple life back in Tennessee. My shirts were plaid. The most expensive thing I owned was my fancy boots that I wore to special occasions and church. My life didn't revolve around electronics and television. It revolved around my horses, the animals, the homegrown food, and the dirt. I lay out under the stars almost every night just trying to figure out how I was so lucky to be a homegrown sweet potato. That's what I was called back home. Right now I realized I was lucky then but not now.

My dad had us move to New York. When we got to New York secrets came out. The day we got there he introduced me to a lady with perfect blonde curls. I thought about how I looked when I met her. I was wearing a red plaid shirt and dark jeans with my favorite blue and light brown boots, all covered in dirt and stains. My dirty blonde hair was thrown in a messy pony tail that reached past my butt. I believed I looked like a homeless person. She told me I looked beautiful anyway. Her name was very pretty. Her name was Paisley Janet McWashe. I was very excited when I met Paisley. It was mostly because I wanted a mother. My mom had died when I was three. I don't remember much about her.

Our new home was with Paisley. I was very happy. This was a new chapter in our life. My dad had given me some shocking news. Paisley and my father were engaged! I wasn't expecting news that big when my father told me our life would be different. It took us a few hours to get all our boxes in her large house. I ran up the spiral staircase to my new room. It was so much bigger than the one in Tennessee. I could fit 3 of my old rooms in it. I had no idea what to do with all this space. In my old room I had the space for my awards, my bed, and one dresser. This room I could fit my five horses in plus all that stuff! Although I only had my horse Bluejeans. Bluejeans was staying at a ranch about 20 miles away. I could see her a lot just not as much as I used to.

The next day we were in New York,Paisley took me shopping. I looked at the huge store and was amazed! I wondered how many stores where in there. Far more than just a Tractor Supply Co. That was the only store I bought my clothes from. Paisley took me to this store called American Eagle. There she got me two new pairs of jeans. The great thing was, they weren't riding jeans. They were skinny jeans. She told me I could wear clothes just like the girls on TV did. I felt like I was becoming part of the actual world. The next store she took me to was Verizon. That is where i got my first phone. After grabbing a bite to eat, we headed home.

Trust me, this is not a day I would forget. And Paisley Janet McWashe was not and ordinary girl that you forget easily.

Competition: Friendly feedback, Round 1
Reviews
The reviews for this submission haven't been published yet.