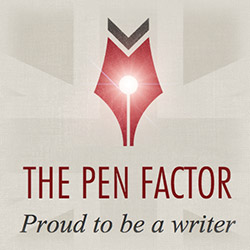 The Baby-doll
This story is about a family whose children fail to bear progeny. It's like a jinx. Things change overnight when the patriarch of the family purchases a singing Baby-doll. It proves lucky and breaks the jinx. As each of his children become parents, the fame of the doll spreads and the childless vie for its temporary possession. One such lucky benefactor however, has to bear her husband's wrath after he discovers that she has been infidel. So was the Baby-doll really lucky or were its recipients engaged in extra-marital affairs? Was it a coincidence that the childless bore children after getting the doll, were they really blessed by the doll, or was there more to it than met the eye? The readers can come to their own conclusions.
0
Paranormal fiction / Magic realism
---

Priya Swaminathan (India)
The Baby-doll
"Old McDonald had a farm, eeaaeeaaio! And on his farm he had some dogs, eeaaeeaaio...!" A high-pitched, nasal- accented, sing- song voice filled the room, as soon as Sheela pressed the button on the navel of the doll. Sheela hastily pressed it again to switch off the monotonous song. She looked lovingly at the doll.
It was a pretty, rosy-cheeked, blue-eyed, blonde doll. It was pleasantly plump, unlike the anorexic Barbie doll that she so abhorred. This particular doll was dressed in a pink and white trouser suit, black shoes and a pink floppy hat. As soon as the belly button was pressed, it broke out into 5 songs, sung in quick succession. There was staccato music played in the background too. As its pink lips opened and closed in synch with the song, its eyes also opened and closed to reveal beautiful blue eyeballs.
Sheela kissed the doll and caressed its head. She was very, very happy. She had conceived after 10 years of marriage. Thanks to the doll! It was a lucky doll, passed down from house to house, the houses being those of unfortunate couples who didn't have any offspring. Sheela's house in Ooty was the fifth such house.
The doll's previous owner, Mariam's servant, had told her the story behind the 'good luck' rumor surrounding that chubby, cute doll. It was bought from a toy-shop by its first owner Mr. Gonzalves, her employee's father, from Goa. He had three daughters and a son. Though all the daughters had been married for several years, none of them had conceived. Needless to say Gonzalves and his wife were heart-broken. They yearned for the pitter-patter of tiny pink feet and baby-chatter in their house. They desperately wanted to be called 'Grandpa and Grandma'.
When their only son Ronnie married his long-time flame Margaret, they only hoped that they'd soon become grand-parents. As the days turned into weeks, the weeks into months and the months into years, their yearning turned from hope into despair and then into reconciliation. May be God didn't want them to be grand-parents in this life at all! Margaret failed to conceive. Repeated visits to various doctors and several sonographies later, all of them gave up all their hopes! Ronnie and Margaret had resigned themselves to being childless.
One day when Mr. Gonzalves was passing by a huge toy-store, a pretty, plump doll in the display window caught his fancy. Well, what the heck? he thought. If I can't have a grand-child, I'll make do with this doll! He impulsively rushed into the shop and purchased it. When he emerged, he was beaming with his precious possession. The doll in its beautifully wrapped box!
The owner of the store had asked him whether he was buying it for his grand-daughter and whether he'd have liked it gift-wrapped. Mr. Gonzalves had just said simply "Gift-wrap it please!"
When Mrs. Gonzalves had opened the package and set eyes on the doll, her eyes brimmed with tears. She clasped it against her bosom. Then she wiped her tears and smiled the most beautiful smile that her husband had ever seen. She looked so beautiful. Their son and daughter-in-law had gone for a movie. Mr. and Mrs. Gonzalves played the songs recorded in the doll, over and over again and childishly sang along and danced to its tunes. They also had an impromptu birthday party for their 'Baby-doll'. They couldn't recollect when they had been so happy in their lifetime.
Ronnie and Margaret too loved the doll at first sight. Somehow that 'Baby-doll' as Mr. and Mrs. Gonzalves had christened it, cheered all of them up. The 'Baby-doll' kept singing all her songs again and again, day in and day out. But none of them tired of the routine. And then a miracle happened.
Exactly after three months, Margaret conceived. That good news was celebrated privately by all of them. They were superstitious, hence didn't want to reveal the good news to their neighbors. They decided that they'd keep the news a secret for as long as they could. All of them felt that 'Baby-doll' had brought them luck and hence the stork had visited them.
By the time Margaret delivered, there was a waiting list for Baby-doll. Of course, the highest on that list were Margaret's three sisters-in-law. Accordingly, Baby-doll was passed on to the eldest one in Mangalore, then to the next one in Raipur and then to the youngest one in Mumbai. After all the three of them had given birth to bonny babies, the Gonzalves family decided to dedicate Baby-doll to the service of the community and spread hope and good cheer amongst the childless couples.
Sheela was the best friend of Mariam, the youngest daughter of Mr. Gonzalves. She had cajoled her and staked her claim to the lucky mascot after her. And now she had conceived. She had not yet disclosed this exciting and unexpected news to Parinay, her husband. She decided that she'd give him a surprise that night.
"Guess what? You're going to become a father after 5 months! Thanks to Baby-doll!" She said happily.
"Really? He asked sarcastically. You should thank Vinod instead." Sheela started sobbing quietly and left the bedroom to sleep on the couch in the living-room.
Parinay darted a venomous look at the cute Baby-doll beaming at him from the mantle-piece, where it had occupied pride of place, ever since its arrival. It was a nasty reminder of his wife's infidelity as well as his own deceit. He had concealed a very important fact from his wife during his marriage proposal.
He jabbed the Baby-doll's belly-button viciously and as it started 'singing' the pre-recorded songs starting with "Old McDonald……." he tossed it into the flames dancing in the hearth.
He was a hermaphrodite.
THE END
Word count: 966
Competition: Friendly feedback, Round 1
Reviews
The reviews for this submission haven't been published yet.