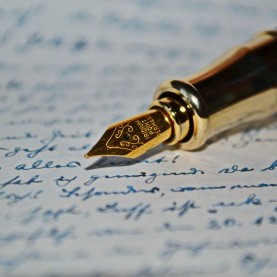 The Classifieds' Match
While most would love marrying for love, there are others who would like to place a safe bet on an arranged match that ticks all the boxes on their wish-list! Of course, what matters most is the compatibility of the two partners and the capacity and willingness to compromise on certain counts. Marriages are said to be made in Heaven! On planet Earth, the classifieds' columns in dailies also aid marriages by playing Cupid. Read on to discover how Kavita, a young and beautiful girl smitten by the Mills and Boon romances of yore; finds her match through the classified ads and leads her life....
4
Literary fiction
---
'The prospective groom is 27 years old, 6 ft. tall, very fair, handsome, works in an MNC in Kolkata and earns a six figure salary. Wanted very fair, slim, beautiful, cultured, professionally qualified, broad-minded, working girl. Caste no bar.'
Kavita examined the ad in the Times of India again. It was a fairly innocuous ad that appeared a dime a dozen in the Classifieds' section, especially on Sundays. She loved reading the ads. They were an excellent pass-time on quiet Sunday afternoons, after her husband Kishore was off to distant lands, dreaming during his customary siesta; and her two daughters aged 8 and 10, Koyal and Kashish, were playing downstairs, with other children.
The hectic morning hours were spent on preparing breakfast; later having an elaborate lunch, with the kids fussing over the items that they didn't like; and her husband instructing her on errands to catch up later, like stitching a button on his favorite beige shirt or ironing his handkerchiefs.
Kavita would then look forward to this solitary hour of me-time, spent in her balcony, surrounded by potted plants and quietly dripping clothes drying on the lines overhead, with her favorite daily in her hand.
She didn't quite relish the gory stuff. The rapes, murders, lynchings, cyber-crimes and the like. She also abhorred politics and news about the shenanigans of party leaders and parties always trying to be one up on the other, by vigorous mudslinging; reported in great detail by the daily. Nor did she dig sports. She was somewhat interested in going over the fashion section, the travelogues; and columns by the witty Twinkle Khanna or congenial Ruskin Bond. After reading them up, she would eagerly scour the Classifieds' pages.
The keen interest that she showed in reading each ad, word by word, at least twice; would make any advertiser of such ads proud! One would think that she was a prospective bride, poring over descriptions of often impossibly good-looking and accomplished grooms. 99% of the grooms were tall, handsome and working in MNCs. She would smirk inwardly and mutter to herself, "As if Amitabh Bachchan has split into several such suitors, like an amoeba splits into several clones!"
"For all we know, the groom could be of average-height, buck-toothed and working in a kirana shop!" But of course, a groom is a groom. Being from the deified male species, all his shortcomings could be glossed over to a super-polished perfection till the brilliant dazzle obliterated everything, except his gender, from the viewer's eyes!
And of course, since each one was an avatar of the Big B himself, no one less than Hema, Zeenat or Parveen would do for him!
But then, a fair share of the blame lay on the Mills and Boons novels that she had devoured as a teenager. The heroes were always tall, dark and handsome. The heroines were always innocent, charming, vulnerable and gorgeous! No wonder then, that she had wanted a similar match for herself.
She had always fancied herself as the perfect M&B heroine as her friends always praised her good looks and svelte figure. Long, waist-length, dark hair, almond-shaped eyes, straight nose, round chin and rosy cheeks with an amiable disposition was a lethal combo! Anyone would flip for her, they would exhort! She wanted just one male epitome to do so, and soon; at that!
Now Kavita read the ad again. Cultured and broad-minded. The words glittered like diamonds in a pearl necklace; in the requirements for the bride.
Her 'research' into the word 'cultured', through discussions with her friends was that the girl should be steeped in Indian traditions and customs; like bowing to the elders in the family each time that she crossed their paths, cooking a variety of dishes appeasing each family member's culinary preferences, wearing traditional clothes like a sari or a salwar-kurta, performing the puja daily and celebrating festivals enthusiastically (wherein everyone but she would enjoy, as she would be bogged down by the additional work during that time)!
She would be soft-spoken, polite and docile-enough so that she wouldn't argue with her in-laws or husband or anyone in her sasural, for that matter; nurture her children with the right social and cultural values; be submissive to her pati-parmeshwar and generally do everything to keep her family happy!
It was as if the onus of the whole household would be on her. The work as well as the well-being as well as the peace and happiness of the family were her sole responsibility. In short, she would have to be one who was ever ready to compromise, putting everyone's needs in priority and unfailingly bringing up the rear, with a beatific smile to boot!
Broad-minded. Ah, that was even more interesting! How could a girl be cultured (as in reserved) and broad-minded (as in bold and forward-minded) at the same time? Would it mean wearing trendy clothes whenever needed, standing shoulder to shoulder with her husband by having a fag or a peg at a social gathering? Tap-dancing? Pole-dancing? Cracking jokes with his friends?
Would it mean that she should turn a blind eye to her husband's not-so-discreet flings with other broad-minded lasses? Would it mean that she shouldn't complain about her husband's late nights, partying, habits like drinking and smoking, irritating habits like snoring and walking around the house in his underpants? Endure his taunts and jibes meant to undermine her confidence and self-esteem? Let everyone in the house callously walk over her like a use-and-throw door-mat? Put up a brave front of a happily-married woman when she plainly wasn't?
Now Kavita grew agitated. She readjusted herself on the brown plastic chair creaking under her 70 kilograms of weight and crossly thought, "There should be a separate column wherein the prospective brides could put down their expectations of their future in-laws too!"
She imagined the wordings carefully. Now she was fully engrossed in this game.
"Wanted cheerful, helpful, considerate, non-interfering and non-demanding in-laws."
She wondered whether it was too tall an order!
As she idly glanced at the ad again, she re-read, 'Caste no bar.'
Hmm. That was a different ball-game altogether. According to her, when a person stated that, he was either genuinely broad-minded or wanted to be a least perceived as one.
She remembered playing with her school-mates and being asked by one of them, "You are a Brahmin, na?" She had just smiled in the affirmative.
"What difference does it make? Isn't our blood of the same red color? Isn't it the same air that we breathe in? Isn't it the same water that we drink to quench our thirst?" she'd want to ask but keep mum. It did make all the difference in the world.
Her friends would just stop interacting with her, sharing her meals and sitting beside her! She had seen it happen with scores of other kids in the small school in her village. She had never dared to tell them that she was not what they assumed! Her parents did the same so it seemed but natural to her, as a young girl of 8, to do likewise. Let sleeping dogs lie!
Now coming back to the ad, could it mean that the groom was from a so-called lower caste? Or was he married earlier and separated or divorced and finding it hard to find a match within his own community? Was he unable to find a suitably qualified and beautiful girl within his community? Was he settled abroad as an NRI?
If he was none of the above, he was genuinely a broad-minded person and deserved kudos for straying purposefully off the beaten path! Nothing less than a social reformer!
The stainless steel call-bell on the parapet rang loudly interrupting her reverie. It was time to make tea. 4 p.m. She neatly folded the paper, got up clumsily, holding her protesting knees and waddled into the kitchen. Soon her children would return, clamoring for tea and snacks. Chirpy Koyal and touch-me-not Kashish. How she adored them!
Her husband came to the dining table, wheeling his wheel-chair and caught her from behind, tightly clasping her neat paunch. She squealed and laughed.
"You are so naughty! Impossible." She teased, as she turned around and ruffled his sparse, salt and pepper hair; her unconditional love for him, shining in her eyes. Tall, handsome and well-off…. Just fallen on bad days! Her hero nevertheless!
"So which ad caught your attention today?"
"The same one to which my Dad had answered, 15 years ago!"
"Any regrets?" He was eager; his dark eyes wary with anticipation! His 'Hema' had mellowed and bloated with age. His face was as handsome as ever. Adonis. Amitabh. Whoever!
"None whatsoever, darling! You are my soul-mate. I love you. I love my family. I am living my dream. Nothing else matters."
"I love you too Kavita! We'll always be together, come what may!"
Koyal and Kashish bounced into the room. Papa and Mummy were locked in a tight embrace.
"Caught you!" they chorused.
THE END
Word count : 1500

Explanatory notes:

Kirana – grocery
Puja - religious rituals
Pati – parmeshwar – Husband is God
Sasural – husband's home
Salwar – kurta – an ensemble consisting of a loose top and trousers, worn by ladies
Na – isn't it?
Competition: Friendly feedback, Round 1
Reviews
The reviews for this submission haven't been published yet.