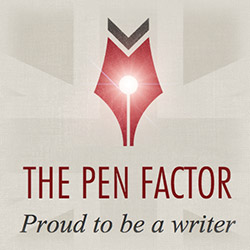 Well Met Part 2
Part two of a "Meet Cute" short story. Ambere has had a trying day as she tries to move away from home for the first time. The loss of her boyfriend, and one bad event after the other all cach up to her when her car breaks down. The story picks up where the tow guy has arrived to rescue the stranded car and it's driver.
2
Romance / Women's fiction
---
M. Kari Barr (United States)
Her appearance shocked him, even though it shouldn't have, he'd been picking up stranded customers for three years and thought he'd seen it all. The petite brunette wore shorts and a tank top. Easy to see she cut a fine figure, but her hair was plastered to her head. He assumed from being out in the rain, yet the mascara all over her face made tracks like tears, not simply rain-smeared. Still, as he shone his flashlight away from her face, the reflected light gave enough illumination to see her eyes were a brilliant green with a gold-flecked inner ring around the iris. Eyes fascinated Cal, they were the first thing he looked at when meeting a person.

She got out and allowed him to guide her to the cab of his tow truck. He could tell she was impressed. This wasn't some grease monkey operation, his truck was top-of-the-line nice. In fact, Cal often entered it in truck shows and won awards, the previous year the best in the U.S. was from Montana, but his truck took second.

In no time, Cal secured the sweet little car and joined the owner in the cab. The drive took another hour to Lubbock. He considered himself adept at small talk, but her appearance made him leery. "Rough night, huh?"

She had wiped at her face, smearing most of the black all over. Cal couldn't help but smile, as he suppressed an outright chuckle.

***

Ambere decided to be done with self-pity. Refreshed from her nap, she turned the corners of her mouth up in response, and replied, "You have no idea."

"Tell me about it, darling, I'm all ears." Cal wiggled his ears, which were indeed on the large side, yet endearing.

Ambere began to speak when Cal interrupted her by reaching into a nearby compartment, removing a box of baby wipes. "Sorry hon, I can't take you seriously when you look like that. Here, there's a mirror, go ahead and clean up. These are clean, I promise."

Ambere lowered the visor, her horror was overridden by the twinkle in his eye and the fact that she certainly did look quite ridiculous."My lands, you ain't kiddin'! Well, I can tell you, I have a very good reason for most of my situation here." Ambere told her tale nearly the same as she had recalled it all day during her continuing trials.

As they neared the hotel, which Cal promised was in a safe neighborhood, he said, "I don't blame you one bit for having those tears. Tell you what, tomorrow you gotta return the favor and let me tell you why I got baby wipes in my truck."

Ambere had not even thought about whether he was married or otherwise taken and felt mildly shocked. She appreciated being able to unburden her feelings in such a relaxed way. So much so that she nodded and replied, "As long as you're not taken."

Cal winked and helped her with her luggage and said as he walked with her to the manager's office, "Let me tell it all in order, and you can judge for yourself. Trust me."
Ambere nodded, even as the words embedded themselves into her soul. She watched as he returned to his truck; his swagger was cute. With surprise, she felt her heart come to life as he gave a little wave when he noticed her gaze still on him.

***

On the drive home, Cal felt his own icy existence warm as he imagined sharing the light of his life with a lady whose heart just might be the one to complete his. Entering the darkened room, his baby girl shifted and wriggled her fingers for a hug. The babysitter always quietly let herself out as soon as he arrived, so he picked up his sweet Anna-Lee and sat with her in the rocking chair. Their nightly ritual included Cal singing her back to sleep, he held on, brushing his cheek against her silken curls. Rocking in the dark long after she closed her eyes.

Her pink nighty contrasted against his sky blue work shirt, echoing the dawn of a brighter hope.
Competition: Friendly feedback, Round 1
Reviews
The reviews for this submission haven't been published yet.