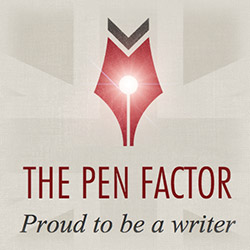 <Jurassic Ghost> Chapter 1
Muriel Mizen, General Manager, of Cliff Towers Hotel (198 rooms) has a lot of problems: a useless grown up son, two mentally challenged grandmas living in, an awkward daughter, and now she has taken on a dodgy person as her night porter.
0
Action / Adventure
---

Russell (United Kingdom)
THE CINDERELLA OF CHARMOUTH CLOSE




CHAPTER ONE IN WHICH IT ALL KICKS OFF




ON the Tuesday after Easter, with summer term looming for the local children, Professor Emmeline Belford sent her daughter Chloe down to Eastlyme's leading hotel with a message for Muriel Mizen. The message – about a Rotary Club Meeting – was of no great consequence, but it marked the day on which the hotel first attracted the attention of a foreign security service, with interesting consequences.

Emmeline thrust the message at her daughter. It was on an A5 sheet folded once, so of course Chloe read it as she walked down Lower Sea Lane.




Listen chuck, if you want me to do anything for the Rotary, don't ever ask Lady Clinche to ask me. I will do nothing for that woman.




Emm




As Lady Clinche loathed all the local children with open-hearted glee, Chloe thought that was fair enough. After she'd delivered the note she spotted Genevieve carrying a tray of empty glasses out of the lounge bar. There was a contrast in what they were wearing: Chloe in carefully wrecked jeans and a plain T shirt; Genevieve, a tall graceful girl in a dark skirt with an expensive lace shirt. The girls were in the same tutor group at Lymebank School.

'Has your Mum got you working here?' Chloe grinned.

'Not if I can help it.' Genny didn't seem pleased about this.

'Well it looks like you're working to me.'

'I'm the world's least efficient employee, as she'll soon find out. I should drop the tray and say you pushed me.'

Chloe stepped back. 'You'd better not. What's she paying you?'

'I told her I wanted ten quid an hour.'

'You'll be lucky.'

'She said, if yesterday was anything to go by, I wouldn't get any money at all.' Genny lifted the tray up as if wondering how much mess it would make if she hurled it in the air and let it spill across the carpet.

A young woman wearing a mac and a plain blue outfit approached them. 'Can I get a drink?' she asked Genny.

Genny looked over to the bar. There was no one there at present.

'You can get one if you're a resident,' Genny said. 'Ask at Reception.'

'If I'm not?'

Genny pulled a face. 'They might serve you coffee, but the bar is closed. You'd have to ask at Reception.'

The woman shrugged and went over.

'What are you doing here anyway?' Genny asked Chloe.

'Just some message. Mum was dissing Lady Clinche.'

Genny sneered. 'That old snakepit.'

'Genevieve.' her mother appeared at the foot of the stairs. 'Get those glasses to the kitchen. They want to finish their shift.'

'Got to go,' Chloe said.

Genny grimaced and moved off without another word.




#2

Although she didn't know it, Muriel's hopes for a steady, profitable summer had been compromised by a decision she'd taken soon after Easter. This concerned the appointment of a night porter. The current incumbent, Mr George Mizen, had pointed out to his wife that as far as he was concerned, being the owner and major shareholder in Cliff Towers Hotel Ltd did NOT qualify him for running round after hotel guests in the middle of the night serving up aspirins or bacon butties. When someone else expressed interest in the job, it seemed an excellent idea to explore the possibility.

The person in question first manifested herself just after Easter. Evening after evening she came into the spacious bar – olde worlde Christie-like grandeur with a superb sea view over the Fossil Beach towards the Cobb at Lyme – and ordered a glass of lager. She began to read and occasionally make notes from her books. After nursing her drink for a couple of hours she would order coffee. This would last her for an hour or two before she ordered another lager. The bar staff discreetly watched her. Sometimes there wasn't much else to do. She was attractive, though plainly dressed in a T shirt and cheap cotton trousers, with little makeup.

A little before eleven she ordered more coffee. The bar then closed to non-residents. She was left to drink her coffee: she was doing no harm. On the first few occasions she would leave before half past eleven.

The following week the woman repeated her routine, but one night asked for a snack at half past ten. The waiter said the restaurant was closed but he would find her something from the kitchen, a sandwich. When this pattern began to repeat itself the situation was brought to Mrs Mizen's attention. She liked to know everything that happened in her hotel.

Late on Thursday evening Muriel approached the guest – who spoke first. 'You don' have good service here in the evening.' She had an east European accent.

'We don't have the call for it dear,' Muriel said. 'It's not peak season. Most of our guests eat around seven o'clock. You've spent a lot of time here this last fortnight. You could have food from the bar menu if you order before nine. How long are you here?'

'I have left my husband,' the woman said. 'I was in Bristol.'

Muriel nodded in sympathy. She sat down, and they exchanged names. The young woman was in hiding from her husband. He was violent. And she had to study. 'I have a place, London School of Economics. September. But I have exams to pass.'

Muriel was impressed. She sympathised with a woman who had been abused but who still carried on. London School of Economics. She was envious. She would have liked to have gone there.

'You don't have staff in the evening,' Serena said again.

'Well as I said, there's not much demand for it,' Muriel repeated. 'Especially out of season.'

'I have an idea you can think about, Ms Mizen. You got the summer coming up. Good weather, people come to the English sea. Heritage Coast, all that, I read about. I can be night porter. I'm excellent worker. All hotel skills, Kradjuk Imperial Hotel, Belgrade, references. Fit. I got good physical, you know, self-defence, can deal with guests – just not my husband.'

Muriel nodded. The idea did have some merit. 'What wage would you be looking for?' she asked. Serena's reply delighted her.




Muriel found George in his study on the fifth floor and described the woman's proposition.

'Foreign, eh?' George mused. 'Sounds tough.'

'She says she's got a work permit, good references, lived in Bristol all her married life. But she wants to stay out of her husband's way. And study. And work. She needs free bed and board. Just until September. It would suit us very well.'

'Forty pounds a week suggests the workhouse to me,' George said. 'What's the catch?'

'She's desperate for somewhere to live so she needs to live in. She's worried about her husband. We give her the basement room, meals. She's got some savings from her last job. Her documents are in order. Good hotel references. And George, it'll take the heat off you having to relieve me at night during the holiday peak.'

'It would be worth it for that,' George said. 'Give her a try. But double-check everything.'




#3

Muriel waited two days before she called the girl in, asking her to bring in all her documents. Serena duly brought in her Serbian passport, her work permit, NI accreditation, LSE offer of a place and a string of references including one from the Serbian Consul.

'When would you be able to start, Serena?'

'When you like, Ms Mizen. Hey, you know, my passport shows my proper name, Srna, but in Bristol I am Mrs Serena Jones – husband name.'

'Yes,' Muriel decided. 'We will call you Serena. No problem for us.'

'But you don't tell anyone you don't have to,' the woman went on anxiously. 'Because of my husband.'

'Your secret is safe with us.' Muriel smiled.

"Serena" appeared pleased with the outcome. Hired immediately, to be paid cash in hand, she accepted the tatty basement room on offer. She made a careful note of the information she had given Mrs Mizen. It was a good start to her tour of duty.
Competition: Friendly feedback, Assigned reviews incomplete
Reviews
The reviews for this submission haven't been published yet.